Keys to Improving P-Card Expense Management
Accounting rules state that employee expenses should be reported during the period in which they are incurred. The IRS says expenses should occur within a "reasonable" period of time, which it defines as within 60 days of when the expense was incurred. This sounds straightforward enough, but challenges can arise concerning reports and receipts timing when employees use corporate p-cards to pay for their purchases.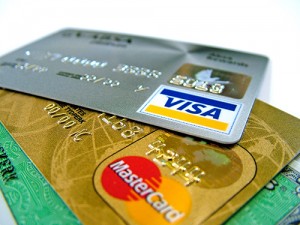 To get some advice for Accounts Payable professionals involved in processing p-card payments, the AP & P2P Network interviewed two experts: Katie Beatty, Community Engagement Specialist at NAPCP, a membership-based professional association committed to advancing Commercial Card and Payment professionals and industry practices worldwide; and Bob Sefton, Controller at Nomacorc (Zebulon, NC), a manufacturer of wine enclosures.Both Beatty and Sefton stress that the best way to ensure proper expense reporting is to put in place a comprehensive set of strict policies and procedures governing every aspect of p-card management."Without clear policies for p-card expenses and expense reporting, there will be inconsistency in applications," Sefton warns. The policy should clearly state the time expectation for the submission of expense reports and what receipts and other documentation must be included. "Employees should get a monthly statement of their credit card bills and should match receipts to the monthly statement or expense report," he advises. "Company-paid expenses should be separated from out-of-pocket expenses paid by the employee in order to ensure that duplicate payment to the credit card and the employee is avoided and controlled."It is a good policy to require that expense reports be submitted within 30 days, according to Beatty. "The schedule within which an organization reconciles commercial card transactions is typically based on the post/posting date of the transactions and reconciliations are conducted at least once per month," she explains. "That being said, in order to ensure a sound and working program, commercial card program policies should require the submission of expense reports within the period that they incurred, but no longer than 30 days."
Approvals and AP procedures.
"Employee expenses should be submitted to an approving manager who will affix either an electronic approval or a direct signature to the AP department," Sefton says. "Each month the AP specialists should send a copy of the credit card statement to the employee and the approving manager and ask for receipts, acceptable documentation, and approvals. A due date for submission should always be clearly stated."At the end of each month, the AP specialist should accumulate all card holders' expenses, check off open items, and provide clear communications to the employee, approving manager, and controller of discrepancies or missing documentation. "The AP specialist should also have a matrix of where expenses should be charged by department and by account," Sefton explains. "If items are missing, it will be up to the approving manager to discuss the items with the employee and to resolve issues in an expedient manner. Sometimes receipts get lost, and if this is the case the employee must solicit copies of the documentation from the vendors."The AP specialist should either pay the whole bill before the end of the month or accrue for all expenses shown to appropriate expense accounts, even if a receipt or other documentation is missing. "This provides that at least reasonable expenses are booked to the financial statements in order to match revenues and expenses," Sefton points out. "It's important to make sure that missing items are identified and put on a checklist for follow-up with the approving manager and the employee to ensure that this gets taken care of. The above accrual will reverse and actual bills will offset the accrual. This assumes that the credit card is administered centrally and paid centrally."
Reconciliation and auditing.
According to NAPCP, the review, approval, and audit processes for p-card transactions may be the most significant controls for detecting fraud. NAPCP advises organizations to perform reviews and audits at least monthly. In addition to a transaction review or reconciliation by the cardholder, there should be a subsequent review or approval by the cardholder's supervisor or manager, as well as periodic independent reviews by an audit team and p-card program administrator, Beatty points out."If program administrators and managers do not have a streamlined process to follow for the reconciliation and audit of commercial card expenses, expenses can quickly spiral out of control," Beatty says. "A set of auditing policies and procedures will help ensure that the transactions that were paid are legitimate and match internal records of corporate card use."
Paying bills for expenses that have not been reported.
The arrangements for paying the card bill in a corporate liability p-card program solely depend on the agreement that an organization has with its provider and the type of liability their program has, Beatty explains."If you have a corporate liability p-card program, which most are, and you have asked to pay every 15 days to get a higher percentage of basis points, then you would be paying for transactions that potentially had not yet been expensed on an expense report from the cardholder," she says. "Because the program is a corporate liability, meaning that the company has complete responsibility for what is being charged, they would pay the bill anyway."
Reimbursement rules.
"If an organization has a program that is an individual liability, like most T&E programs, the incentive to submit an expense report is that the cardholder has responsibility," Beatty notes. "In order to have their card paid they must submit an expense report. If they do not, they may become liable for late fees and other penalties.""Some companies provide the credit card and pay fees but make the employees fully responsible for payment at the due date," Sefton says. "Then it is incumbent upon them to follow the same rules and polices as if the company card were centrally controlled."
Consequences for noncompliance.
Expense reporting policies should always include what steps will be taken in the event of noncompliance, Sefton stresses. The policy should state that failure to abide by the agreement will constitute loss of privileges, that abuse could result in termination, and that the agreement will become part of the permanent employment file."If employees fail to abide with a part of the policy—for example, the timeframe for submitting their expense reports—there should be consequences such as direct payroll deduction for expenses until cleared," Sefton adds.