November 2016 - LaShonda Smith
 Congratulations to our November
Member of the Month, LaShonda Smith!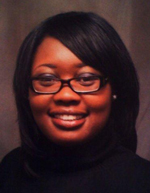 LaShonda currently works for Loyola University Chicago as the AP Manager. With 4 years of AP experience, LaShonda says her department's main focuses right now are internal controls.
Her words of wisdom?
 "Utilize the staff in process improvements, ideas and implementation."Residing in Chicago, Illinois, you can find Lashonda making bath and body products. Her favorite thing about being a member of the AP & P2P Network? Networking!"My favorite thing about being a member is the diversity of the group and the option to network online and at conferences. All the templates are also very helpful for first time managers."